2019 Salford Business Award Winners
Posted on Friday, November 1st 2019 at 4:51 pm
National Commercial HVAC (Heating, ventilation, and air conditioning) & Drainage specialists Thermatic won Large Business of the Year at last night's Salford Business Awards. The Salford Quay's based company who have been trading since 1971 also won the Inspiring Young People Award.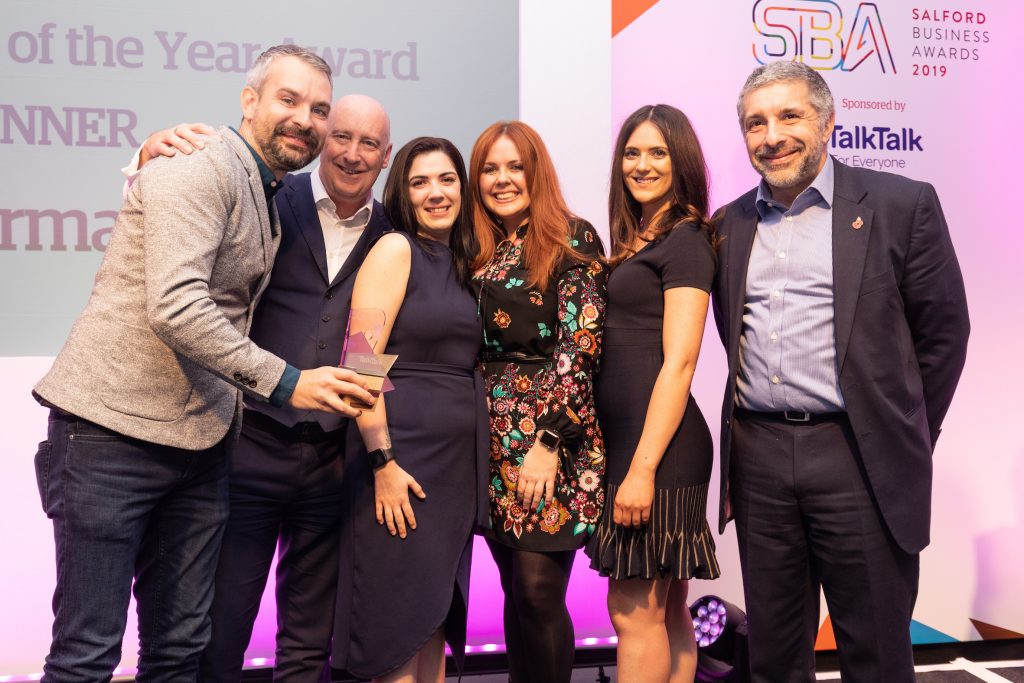 Seven Bro7hers Brewery scooped Small Business of the Year. The family run business, who are just about to open their second beerhouse in Middlewood Locks, were originally inspired by their dad's home brew and their love for craft beer. They were also triumphant in the 'Innovation Award' for their collaboration with cereals giant Kellogg's.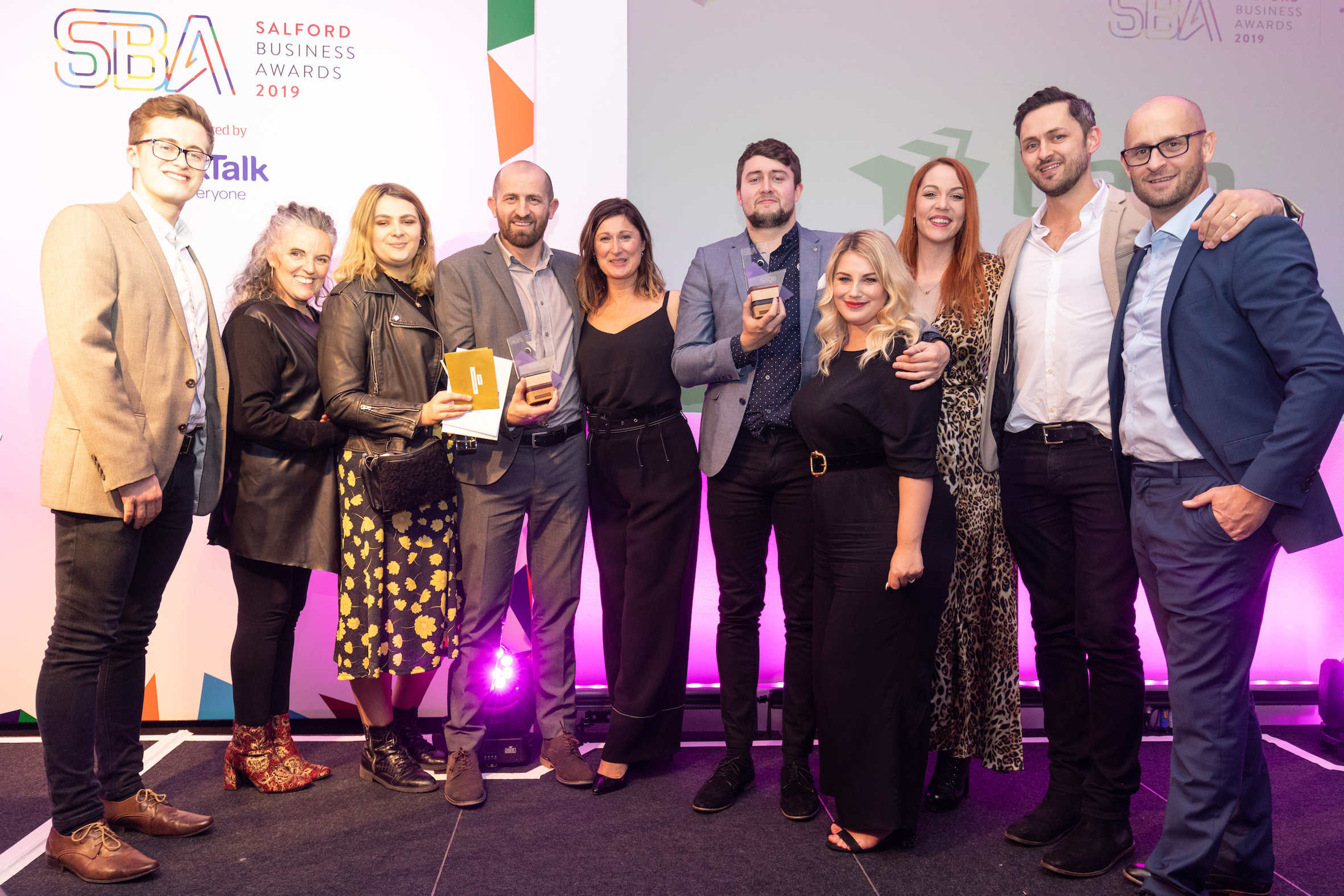 The Awards, now in its eleventh year, are organised in partnership between the University of Salford, The Business Group and Salford City Council. They provide an opportunity to recognise and celebrate the successes of Salford-based businesses over the last twelve months. Nine awards are offered which are sponsored by local businesses and business supporters.
Businesses of all sizes and across different sectors competed to win the coveted Small Business of the Year and Large Business of the Year awards, which are awarded to businesses that have shown excellence and outstanding achievements in all aspects of their operations.
Other winners included Zymurgorium, Britannia Anchor Removals, Oakwood and Mason Advisory who were winners of the 'Excellence Award'.
Winners from the nine award categories were honoured at a glittering ceremony, hosted by Elaine Willcox last night at the Lowry Hotel.
Paul Wainwright, chair, The Business Group said: "It has been fantastic to celebrate with so many wonderful businesses providing our communities with vital services, training our young people, promoting our arts & culture and building infrastructure that we will rely upon long into the future. Every single one of our finalists should be extremely proud of the work they do across the city and beyond.
"As Salford looks towards becoming a Living Wage City it is particularly pleasing to see that our Large Business of the Year winner is an accredited Living Wage Employer creating meaningful jobs that bring value to the whole city. We owe our sponsors and partners a huge thank you for their support in making this year's event a success."
Salford City Mayor Paul Dennett said:  "Congratulations goes to all those businesses who entered this year's Salford's Business Awards, they have showcased their amazing talent and innovation, whilst inspiring young people in our city along with the great products and services they provide.
"Behind every great business are well-motivated staff and workers committed to our City and its continuing successes. Thank you, we are proud of you all."
Jo Purves. Pro-Vice-Chancellor International and Regional Partnerships at The University of Salford said: "As demonstrated in our recently published socio economic impact report 'Salford Untold', the University plays a major part in the social and economic wellbeing of Salford both as an employer and provider of skills to support local business growth.
"We are therefore delighted to continue to work alongside Salford City Council and The Business Group Salford as a proud sponsor of Salford Business Awards. The fact that this is the 11th year of the awards bears testament to the high quality of local businesses and their key contribution to ensuring that the economy of Salford continues to prosper."
Full list of winners:
Community Award sponsored by Argyle Northwest
Winner: PlayKidds
Runner-up: The Lowry
Entrepreneur Award sponsored by University of Salford
Winner: Zymurgorium
Runner-up: Connolly Scaffolding
Excellence Award sponsored by Prime Properties
Winner: Mason Advisory
Runer-up: Merco Facilities
Innovation Award sponsored by Sage
Winner: Seven Bro7hers
Runner-up: Oakwood
Best Use of Technology Award sponsored by CGI
Winner: Oakwood
Runner-up: Membr
Best Employer Award sponsored by Bam Construction
Winner: Britannia Anchor Removals
Runner-up: BIAD Civils
Rising Star Award sponsored by Ladybird Private Day Nurseries
Winner: The Salford Rum Company
Runner-up: Graystone Action Sports
Inspiring Young People sponsored by Bupa
Winner: Thermatic
Runner-up: The Edstart Group
Business of the Year Award sponsored by TalkTalk
Small Business of the Year Winner: Seven Bro7hers Brewery
Large Business of the Year Winner: Thermatic
For further information please contact:
Salford City Council Public Relations Department
0161 793 3410
public.relations@salford.gov.uk